What if I told you that you can just talk on your phone and have what you said transcribed into text on your favorite note-taking app? Google Assistant has a feature that lets you create and edit notes in your favorite notes app. This can come in handy when you capture details very quickly and don't have time to type your phone or pull out your notebook and pen.
The process is as easy as saying "Hey Google, take note". But there is more to it. In this article, we'll show you the setup process to achieve this.
Advertising – Continue Reading Below
Configuration
You'll start by setting up a default note-taking service. Google Assistant will then create and edit notes in that service. It could be Google Keep, Writer, To Do, or any other note-taking app.
On your smartphone or tablet, open the Google Assistant app.
At the top right, tap your profile picture, then scroll through settings until you see Notes & Lists.
Tap a note-taking app to set it as default, and then tap Continue to confirm.
With that, you are all set and ready to go. All new notes created with your Google Assistant will be visible on your default note-taking app.
To note: This feature is only available in English at the moment. It will not be able to work if you use another language. Additionally, if you choose a third-party note-taking app (any app other than Google Keep) by default, that app's privacy policy applies.
---
Related Article: How to Use the Google Assistant to Read Web Pages Aloud
---
How to create notes with Google Assistant
Now that you're ready and ready to go, here's how to create, access, and edit your notes with Google Assistant.
To create a note:
Say "Hey Google" or long press the Home button to talk to the Assistant.
Say "Take note"
Google Assistant will ask you what you want to save. Say what you want to save in the Notes app and the assistant will type it in and save it.
To find and edit your notes:
Say "Hey Google" or long press the Home button to talk to your assistant.
Say "Show me all my notes" or "Show me my notes".
To edit a note, tap the note and edit it manually.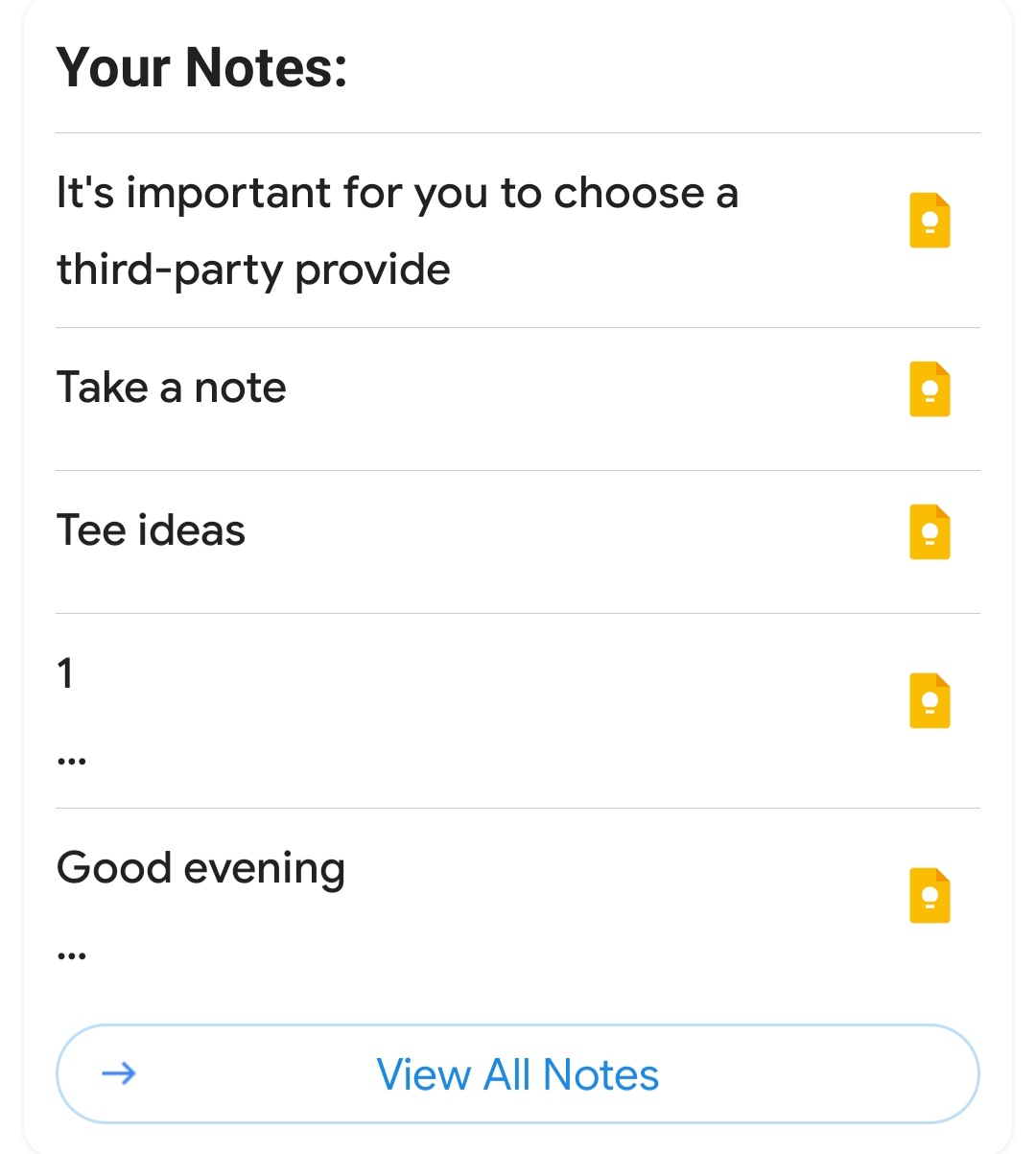 With this feature, you can improve your note taking game. You won't miss any important details just because you can't type manually or you can't get your notepad and pen.
What are some of those times when you need to take quick notes? Do you think the functionality of the Google Assistant to create and edit notes is right for you? Share with us your user experience in the comments section below.
Related