When The Punch Magazine solicited submissions for its first collection of short stories, Punch Magazine's Anthology of New Writing, that was in May 2019. Submissions were pouring in from all over the world. With the onset of the pandemic, the project went unplanned and eventually saw the light of day in 2021. What was originally meant to be a collection comprising writings of all genres, eventually took the form of The Punch Magazine Anthology of New Writing – Selection of short stories by women writers. In the introduction to the book, Shireen Quadri, founder and editor of Punch Magazine, and director of Punch Art & Cultural Foundation, makes a strong case for the power of stories "that bind us together in shared personal and intellectual accord," especially in times of enforced physical isolation. Curiously, the first story of the collection, that of Ameta Bal Static AD vibrates with a combination of the inertia and energy felt during some of the most difficult phases of the last two years. The solitary narrator is the voice of a person in stasis with a constantly moving, introspective and deliberative mind, resting uncomfortably in a dystopian world.
The anthology is a thematically and stylistically unrelated potpourri, offering 18 stories from writers of varying backgrounds and calibers. Most of the stories are steeped in their milieu, the writing ranging from the mediocre to the eloquent, with plots that speak of the everyday, the sublime, the tragic, and even the bizarre. Their cohesion comes from the fact that they express a whole range of human experiences.
by Camilla Chester Terms and conditions has a touch of magical realism. When an embittered single woman stuck in a dead-end job sees wishes she made years ago come true on her 36th birthday, it's almost a modern-day fairy tale that comes to life, topped with a surprising ending. Another heartwarming story is Olia's kitchen by Helen Harris. Set in London, the narrator recalls the rewarding goodness of a grandmother's cooking and how it formed the backbone of a family's existence while she was alive. "Once in a while, however, we would eat at a friend's house where lovingly prepared traditional meals were still served, and we would feel a deep nostalgia for what we had lost."
There is a deep sense of loss and ensuing melancholy in the forever closed facade of a movie theater in Srinagar, The closed cinema by Meena Menon. Firdaus was one of several actual movie theaters in Srinagar that fell under the specter of terrorism three decades ago. As a counterpoint to this motif, the other story takes place in Kashmir, that of the writer-journalist Humra Quraishi Kashmir Valley Soofiya Bano a concise story of the enigmatic identity of a woman searching for her son who has been taken away by security forces. Kashmir also features in a few other tales.
There are women in love, love young and full of life, as in Chaos by Anjali Doney. There is a Hindu girl's desperate love for a Kashmiri Muslim in Sunday, Bloody Sunday by Vineetha Mokkil, and the one that dissipates over time or strikes dissonant notes like in that of Anila SK A story of disconnection. Sometimes love holds firm. Marietta's Song by Sarah Robertson is full of poignant moments and old-world sentimentality: the story of a woman with dementia relegated to an asylum, expecting something special on her birthday. Sarah Robertson's evocative prose is a confection of poetic lines. "It was Marietta's song, and as she sang, it was clear she knew it from the start. His lost chords weren't a thing of the past, his explosive dreams had hatched. No one in that stunned audience knew she could sing. Her voice was celestial, an operatic trill. The notes they hung together, slippery and yet still. The memory of a thousand pleasures suspended in this mill.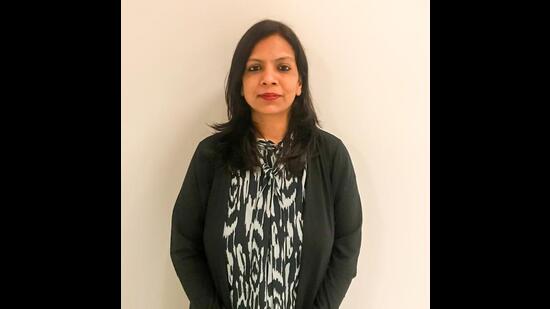 Adding a cathartic element are the stories of adversity in a harsh world. At Rochelle Potkar's Honor uses an apt metaphor for the sad story of a laundress in central Mumbai's Dhobi Ghat, battling the odds of life. As she rubs and beats clothes to make them sparkle on a daily basis, she hopes to cleanse her own life of its misery and ignominy, and emerge unblemished. In a parallel universe, Shilpa Raina writes about an anxious middle-aged housewife in Vacations, whose existence has been a continuous cycle of hard times, cutbacks, deprivations, vain attempts at improvement, rinsing and repetition. "She was nothing but a burden to the family. If she, too, had been a paid member, they would have succeeded in oiling the wheels of dwindling finances, she thought. The feeling of unworthiness made him moan. This would probably resonate with a lot of Indian women, The passage by Vrinda Baliga captures the horrors of illegal immigration where managers carelessly discard and move human "parcels," birth names lose relevance and faces once loved at home become hazy, painful memories.
To round off the spectrum, Tammy Armstrong Artichoke in which the storyteller takes the reader with her to sunny squares of Rome bustling with tourists, to markets teeming with local produce, as she gazes at trattorias serving mulled wine, and where the chiaroscuro of the artist of the 16th century, Caravaggio comes to life. It's one of the most delightful stories in the book.
Other writers and their stories in the anthology include: Geetha Nair G's FallsJayshree Misra Tripathi's Indigo bluewhich mixes contemporaneity and mythological horror, Latha Anantharaman The very narrow house located in South India, Meher Pestonji Phantomthe escapades of a 10-year-old Parsi boy armed with old dentures, and the impressionist impressions of Rinita Banerjee The dance of the happy muse featuring Degas' famous little dancer.
Several tales in the collection have a little twist, a surprise ending. Obviously, inclusion in the anthology does not imply fine craftsmanship. Most, except a few, make the cut; some of them rise above. Some voices are still raw. However, as a whole, there is sincerity and promise. In fact, it would be interesting to see some of themperhaps including this time the creations of other genres.
Sonali Mujumdar is a freelance journalist. She lives in Bombay.