[ad_1]
As I write this towards the end of July and see the model teams around, I find myself in another dimension. I call it an alternate dimension because my draft doesn't include more than 40% player models like Erling Haaland (£11.5 million), Gabriel Jesus (£8.0 million), Trent Alexander Arnold (£7.5 million) and Reece James (£6.0 million). The only reader models I have are Mohammad Salah (£13.0 million) and Joao Cancelo (£7.0 million).
The purpose of this article is to point to that thought process of not owning role models that aren't talked about much in the community. (Trigger Warning – You may find these thoughts very different from your own, and therefore may appear to emanate from an alternate dimension)
Why not Trent Alexander Arnold?
The common school of thought at this point is that Alexander-Arnold is undervalued at £7.5million. We also saw the official FPL being ridiculed for not considering the consistent returns provided by attacking defenders and pricing them higher. I would say the official FPL was smart. While they didn't price Alexander-Arnold higher, they priced all other goalkeepers and defenders except Andy Robertson (£7.5m) and Cancelo half a million less than they would have been based on last season's prices. Therefore, the relative price of defenders like Alexander-Arnold Robertson and Cancelo has indeed increased compared to other defenders. If we call Alexander-Arnold and Cancelo as safe shot locks in our drafts, we're giving up excellent value available elsewhere in defense.
Why not Erling Haaland?
Pep Guardiola has a habit of slowly getting players used to his system, often taking up the whole season to make players regular starters. He already has a champion team at his disposal which won without Haaland, so I don't think he will be in a rush to give Haaland every game. Even though he comes to the floor soon, the Norwegian will definitely be a bigger rotational risk compared to other primes like Salah, Harry Kane (£11.5 million), Son Heung-min (£12.0 million) and Kevin De Bruyne (£12.0 million). Now, in a two-bounties structure, do you really want one of your bounties and therefore a potential captain option to be a rotational risk? Remember that Salah only felt like a permanent quasi-captain in the last season, but not so much for the two campaigns before the last one. Every season is different, and we can choose to start with two primes nailed down and not get stuck in a permanent Salah captaincy situation.
Why not Reece James?
With the departures of seasoned centre-halves from Chelsea, I think Reece James will occasionally find himself in the centre-back role, both to fill the void left by others and also to deal with the injuries he was prone to last season. Ben Chilwell (£6.0m_, which is defensively more sensitive, is likely to be used more in attack and therefore can offer more bang for its buck in the event of a game. I'm also very well defenseless from Chelsea to start , as their initial games didn't really scream clean sheets I'd rather go with the value of a £5.0m defender who might otherwise have been at £5.5m the previous season.
Why not Gabriel Jesus?
I agree that Jesus offers excellent value, but he would still show up for a new club this season. At Man City, he always knew in his head that every role he played was a substitute, so the pressure wasn't really there. At Arsenal, he is the main man. I would wait to see how he carries this responsibility of being the talisman. Some people thrive under pressure, others crumble under it. I don't know how Jesus will change and I prefer to wait to see the result.
Alternate Dimension Bonus Thought
I also notice extremely thin benches in people's drafts. Remember that Covid-19 is still here, and you may need your benches. I would place the blame on having a solid first sub, followed by playable second and third subs that are priced low.
I hope you enjoyed reading about this different perspective!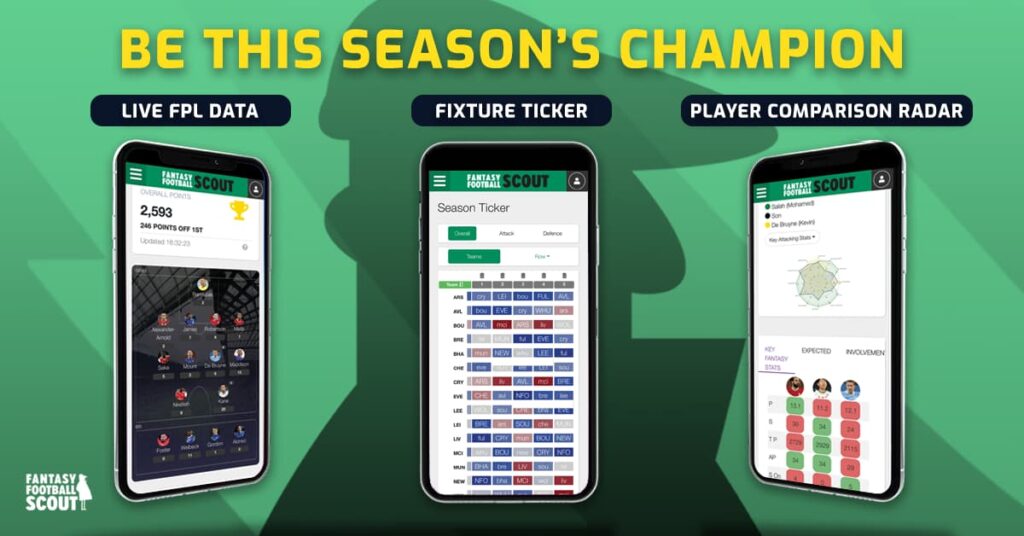 [ad_2]
Source link