[ad_1]
Anyone who enjoys journaling (or journaling) or has just tried to get into the habit of writing things down knows that there are an abundance of journal and journal types to choose from.
There is a gratitude journal where you list what you are grateful for. A prayer journal for requests and answers and a food journal to keep track of what you eat (calories, allergies, or just meal ideas), and dream journals to jot down night visions in your head before you go. forget them (and maybe to analyze them later). There are travel journals, pregnancy journals, Bible journals, and self-reflection journals. There are five- and ten-year journals and professional and academic journals. Basically any hobby or interest or life situation can be translated into a journal activity.
Journaling has changed over the decades, and it's no longer just about writing. I have several different journals. My efforts started when I was young with blank pieces of paper, then spiral notebooks. This was in high school before I had a blank book that's half full of all the poetry I've written or copied to remember.
In my purse I carry a small leather-bound book in which are written many glorious moments of my life, as well as many sorrows. In short sentences, at times when I could only bear a few words, like on April 17, 2006: "My father died today. And the world goes on as if nothing had happened. And, on January 11, 2009: "Avery got his driver's license. Wooo hoo!" And, on April 1, 2017: "Hailey had a car accident in Eagle tonight. Waiting in the ER; it's so cold." And, on May 7, 2016, "My mom was so funny tonight. With dementia, you laugh or you cry. Sometimes both at the same time. Tonight, I choose to laugh. The Thoughts span nearly 20 years, and there is sometimes a year-long gap between the writing, although this is somewhat chronological.
Another log I have is a "smash" log. It contains small bits of writing and wisdom, memories and song lyrics, all written around crushed memories on the pages, affixed with tape or glue. There are movie tickets, invitations, scraps of notes and letters. It's messy and bumpy and probably the best portrayal of roller coaster fun in my life. It's a hodgepodge of scrapbook meets journal.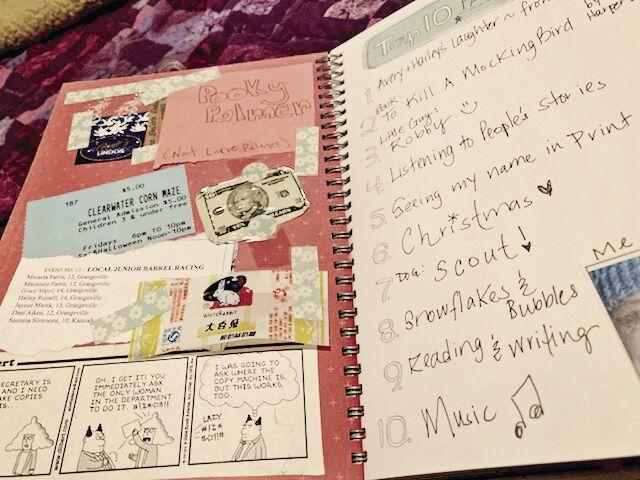 Another journal contains photos that I printed and affixed: a photo of my dog, Scout, who died at age 4, and a long, tear-stained essay about his life and death; a photo of our first granddaughter, Madison, and a story of her birth; a photo of Shawn and Gus from Psych and an explanation of why Psych is one of my favorite TV shows; a printed Bible verse and noted reflections on its meaning and importance to me; and much more. This one is more in-depth and fluid writing. I start at different places in the diary and write the date – so you might find an entry from 1999 right next to an entry from 2012. It's sporadic, and I just open a blank page somewhere and start . There is a page where I traced my hand and wrote "My 5 best friends" and put a name on each appendage.
I recently discovered an interactive journal on Amazon called "Wreck This Journal", which encourages the author to rip, poke, scratch, color and crumble.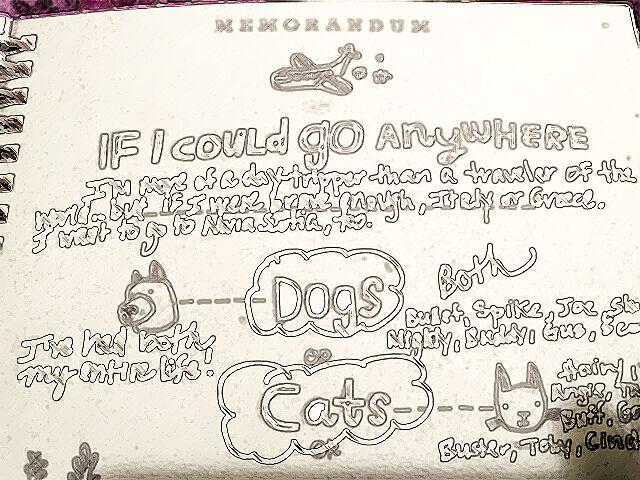 Writing is not only cathartic, but it also helps us see where we are (what we've been through) and focus on where we're going. It doesn't need to be elaborate to be meaningful. It's also a way of bringing history to life. I can tell you from personal experience that it is a precious thing to find those handwritten words of loved ones, to see their handwriting, when they left the earth. It's a way to keep them alive.
Here's what a few Free Press and Progress readers said about journaling when they asked a question via Facebook:
∙Alexa Allyn: "I've kept a journal since I was a teenager…I've used spiral notebooks before, but usually I have proper bound journals. I only write in them when the mood strikes me. takes, even though I always tell myself I have to do it every day. It's a wonderful way to let off steam, celebrate, and remember things that might otherwise end up being forgotten. I'd do anything to have the ones I wrote when I was younger. I lost them all after my divorce… Ugh.
∙Pat Matthews: "I used to record my dreams, waking up several times a night to journal them. One day my son, Will, found my journal and said, "Wow Mom, I didn't know you were such a good writer. Lol."
∙Lisa Watanabe-Adkison: "I journal! I decided this year to do otherwise. I write things that inspire me, how I feel, quotes, songs that I like, and I also added some doodles.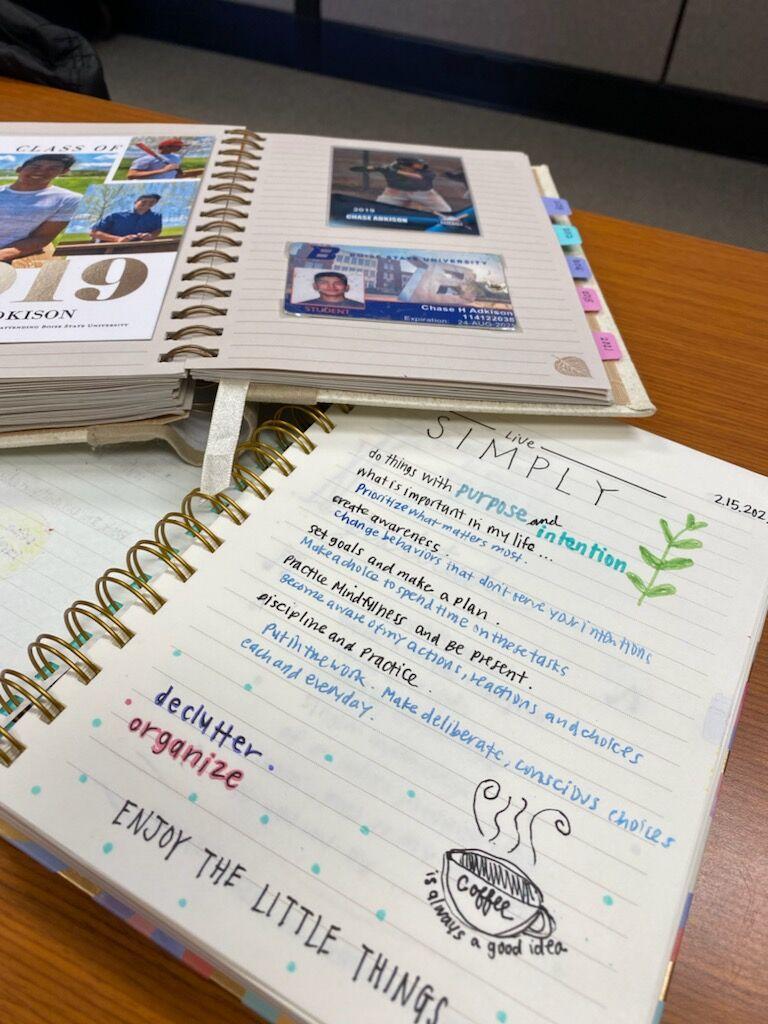 Deborah Leanne: "I read somewhere that journaling is like whispering release from the old and making room for the new. I enjoy the process so much. This discipline varies for me. Let it be simply raw and authentic. Anything. I admit to having a file of quotes that I have accumulated over the years, quotes and listenings at the same time. I have written most of my life. There have been a few times over the decades when I've finished a season of my life, I've actually burned what I've written. Kind of others. I kind of have a big quote fetish. Is it a thing? If yes, I have it.
∙Linda Hieter: "I've kept a journal most of my life. Now that I am writing my memoirs, these take on more importance. I try to write every day; sometimes just a page in my diary. Each one is special, often a gift from a friend. I have quite a collection, although some have been lost over time. I also keep a copy of any plays I have "performed" or shared with interest groups."
[ad_2]
Source link